Unit: 77
Trader Name: Shirley
Trading Since: 2006
Product(s): Watch Repairs, Batteries, Straps, Tobacco accessories.
Shirley Says: "I've always done markets my whole life! We joined just after the market was redeveloped in 2006 and have been here ever since. One thing I can tell you is there's never a dull day in this market, every day is interesting!"
Trader Fact: Shirley used to work for Vauxhall before becoming a Market Trader.
Contact Number: 07792704194
Visit Us | Facebook | Twitter | Instagram | Follow us to stay up to date with offers on at the market!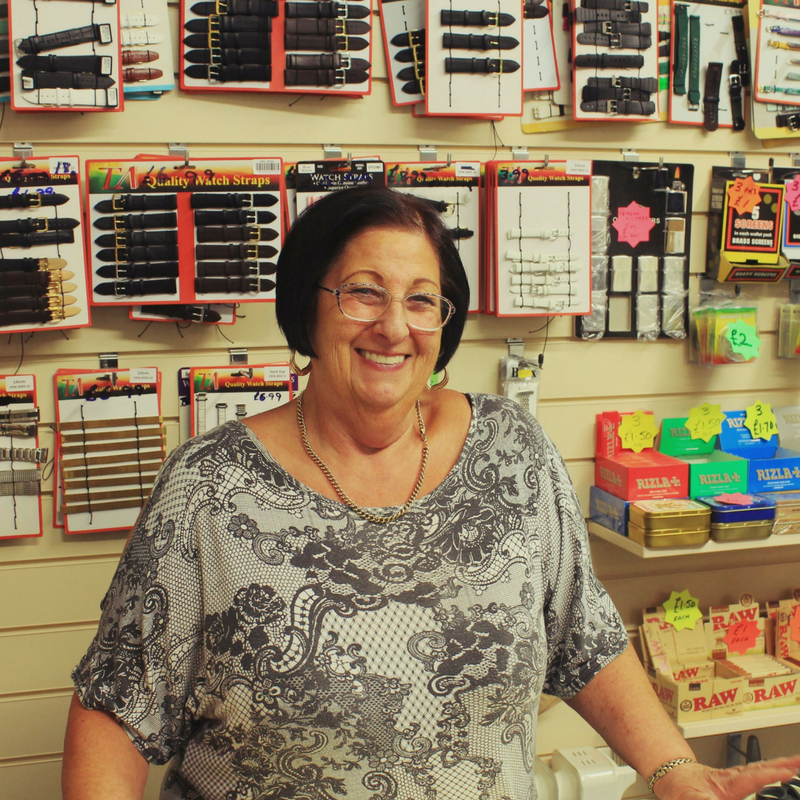 Luton Market is operated by Town and Country Markets, part of WMC Retail Partners Plc.
Registered office: 21 Market Street, Wellington, Telford, Shropshire, TF1 1DT. Company registration number: 00636475.