Unit: 118
Trader Name: Aman
Trading Since: 2008
Product(s): T-shirt Printing Services
Aman Says: "It's quite funny actually, I used to supply the previous owner before he left. He explained the business to me and I was intrigued. I was so interested I asked if I could take it over and the rest is history."
Trader Fact: ST Print is one of the oldest shops in the market – opening with the market in 1972.
Contact Number: 07931795847
Website:  www.stprintandembroidery.com
Visit Us | Facebook | Twitter | Instagram | Follow us to stay up to date with offers on at the market!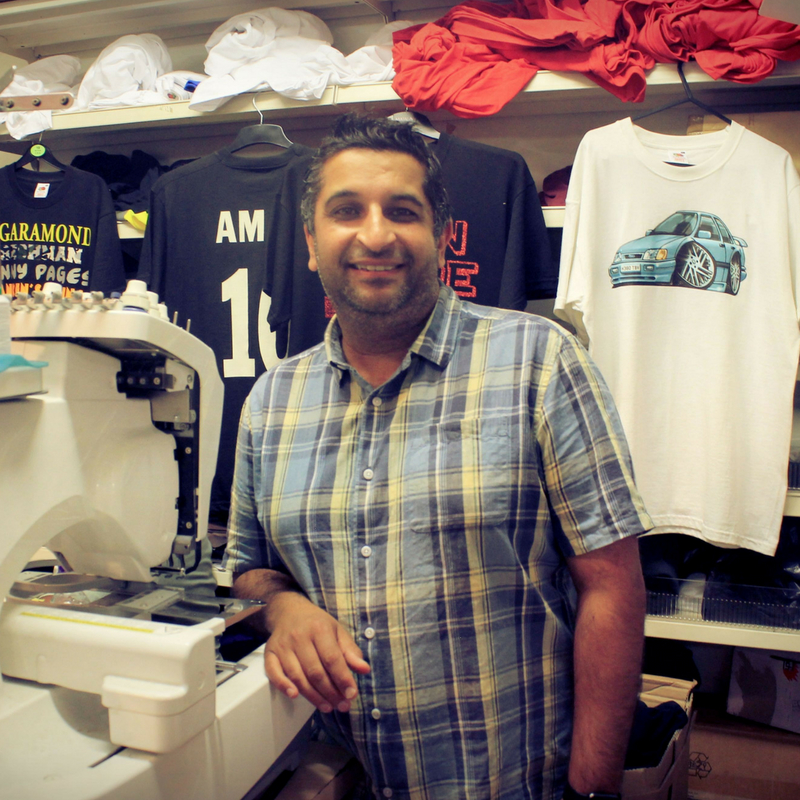 Luton Market is operated by Town and Country Markets, part of WMC Retail Partners Plc.
Registered office: 21 Market Street, Wellington, Telford, Shropshire, TF1 1DT. Company registration number: 00636475.