Anything sews
UNITS 103 TO 105
Business type: Well it's in the name hahah, well specialise in clothing alterations and repairs, haberdashery and net curtains
WINNER OF THE 2020 BEST OVERALL TRADER CATEGORY AS VOTED BY THE CUSTOMERS OF THE MARKET.
How long have you been a trader: We were founded in 1992
What is your favourite thing about being a trader in Luton Market  : it has to be the characters you get to meet in the Market, provides me with the most fascination. i get to meet people from all around the world, different cultures, as well as my old friends and customers.
Tell us some interesting things about your time as a trader:  well we are a family run business, with a combined experience of 130 years in this industry  . We are one of the longest businesses in Luton market. we have got into the habit of talking all things haberdashery, we love to share experiences and advice with our ever-growing customer base
Why did you become a Market trader:  Well I have always had an eye for alterations, so i decided to put it to the test, and here I am 25 years later.  With a much much much larger shop in the market. i mean market traders are specialists in their field, you don't get that disinterested customer service.
Contact Us – 01582 413020
| Website | Visit Us |
Like us on Facebook to stay up to date with market related news, events, and offers!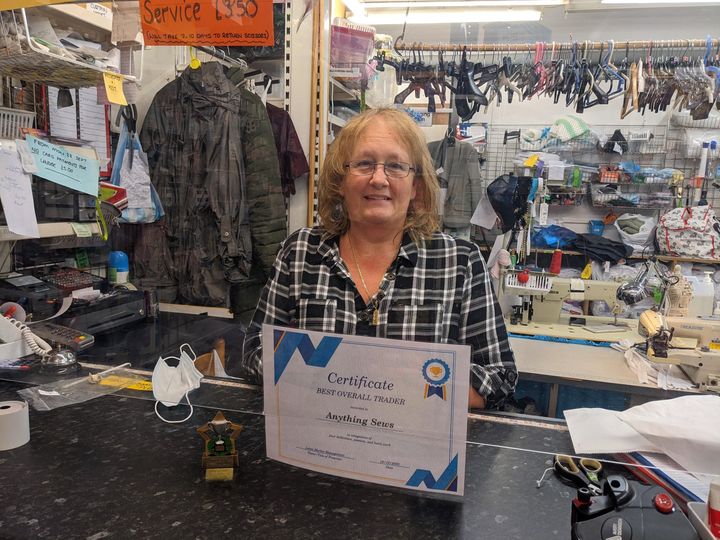 Luton Market is operated by Town and Country Markets, part of WMC Retail Partners Plc.
Registered office: 21 Market Street, Wellington, Telford, Shropshire, TF1 1DT. Company registration number: 00636475.