London Perfume Factory
Unit 112
Business Name: London Perfume Factory
Business Type: Luton's First Perfume factory done while you wait- we sell Perfumes, Aftershaves, and Humidifiers.- we sell Smell!
WINNER OF THE 2018 TRADER AWARD FOR THE BEST PRESENTATION CATEGORY AS VOTED BY THE CUSTOMERS OF THE MARKET.
How long have you been a trader: i have been a trader in the indoor market for well over a year, I am still relatively new here. But so far so great!
How Did You become a trader My family run one of the largest producers in eastern Europe. This gives me great access to all different types of perfumes and aftershaves. My brother and I took this opportunity to set up a business in the UK. We wanted our own Brand and we now have it.
Tell us some interesting things about your time as a trader: Our Business is Unique, we provide high quality Fragrances, with simply designed bottles, this allows us to keep packaging costs down so we can pass the savings onto the customers in Luton.
Contact Us – 07982616372
| Facebook| Visit Us | @ Luton Market in the Mall
Like us on Facebook to stay up to date with offers on at the market!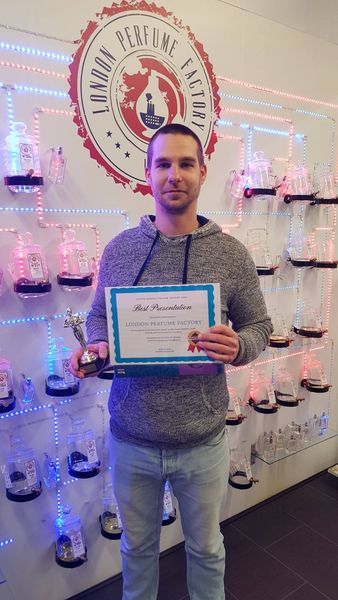 Luton Market is operated by Town and Country Markets, part of WMC Retail Partners Plc.
Registered office: 21 Market Street, Wellington, Telford, Shropshire, TF1 1DT. Company registration number: 00636475.