Keeping to those all-important healthy eating New Year's resolutions can be tricky – we totally understand! When you're the go, it's hard to find healthy alternatives when you're overwhelmed with those typical fast food high street chains. Lucky we've got you covered! There are plenty of healthy lunches in the market; you just need to know where to find them!
Thankfully we know our food traders inside out and we've come up with Luton Market's Top 5 Healthy Lunches! (We may have had a cheeky sample or two in our research!)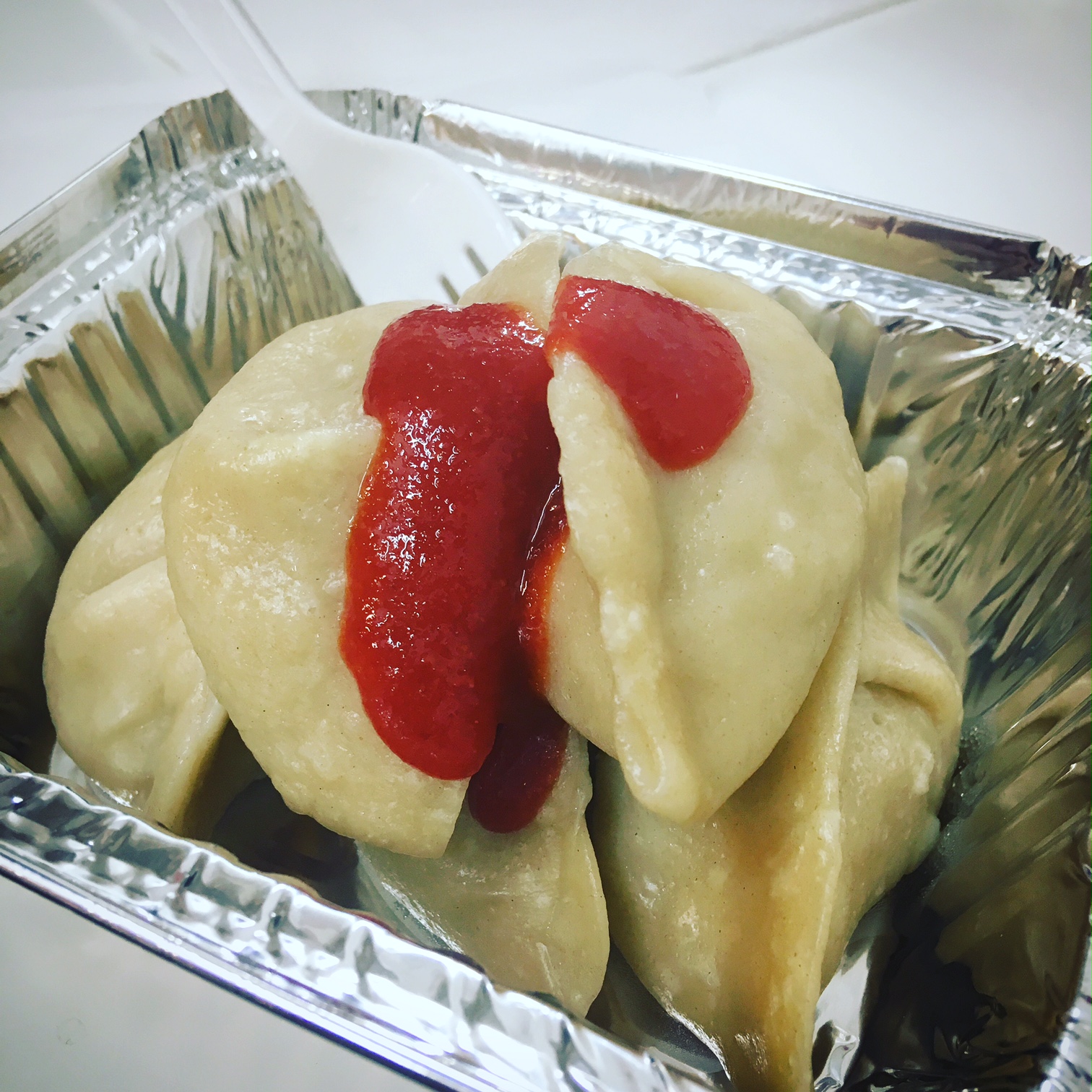 1.Homemade Steamed Dumplings
Any steamed food is a healthy dream! These juicy dumplings are freshly made right in front of your eyes!  Choose from Beef or Chicken (Halal). They even do Veggie Dumplings filled with perfectly seasoned potato and carrot.
We chose Chicken which was filled with flavoursome juices. Teamed with Chilli Sauce on a bed of shredded lettuce to really take off that spicy edge!
You can also ask for a Green Tea if you're being super healthy whilst you wait for the dumplings to be prepared!
You Know You Want Sushi, Unit 113A. £3.50 Per Portion
2.Thai Chicken Penang Curry
Thai food is famous for its nutritional qualities, not to mention its flavoursome taste! And this Thai Curry has bundles of nutrition and flavour!
First choose your main ingredient, Chicken, Prawn or Beed. We opted for the Chicken to bump up the protein intake!
Next choose your spice! We chose the medium spice which was enough to kick off signs of any cold trying to power through!
Teamed with white rice, it's perfectly filling! We couldn't get enough of the freshly cooked flavours!
Thai Bites, Unit 9. £5.50 Takeaway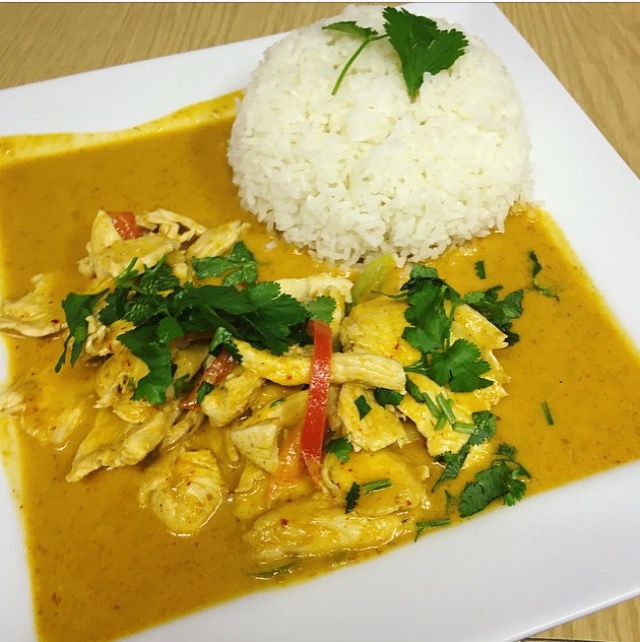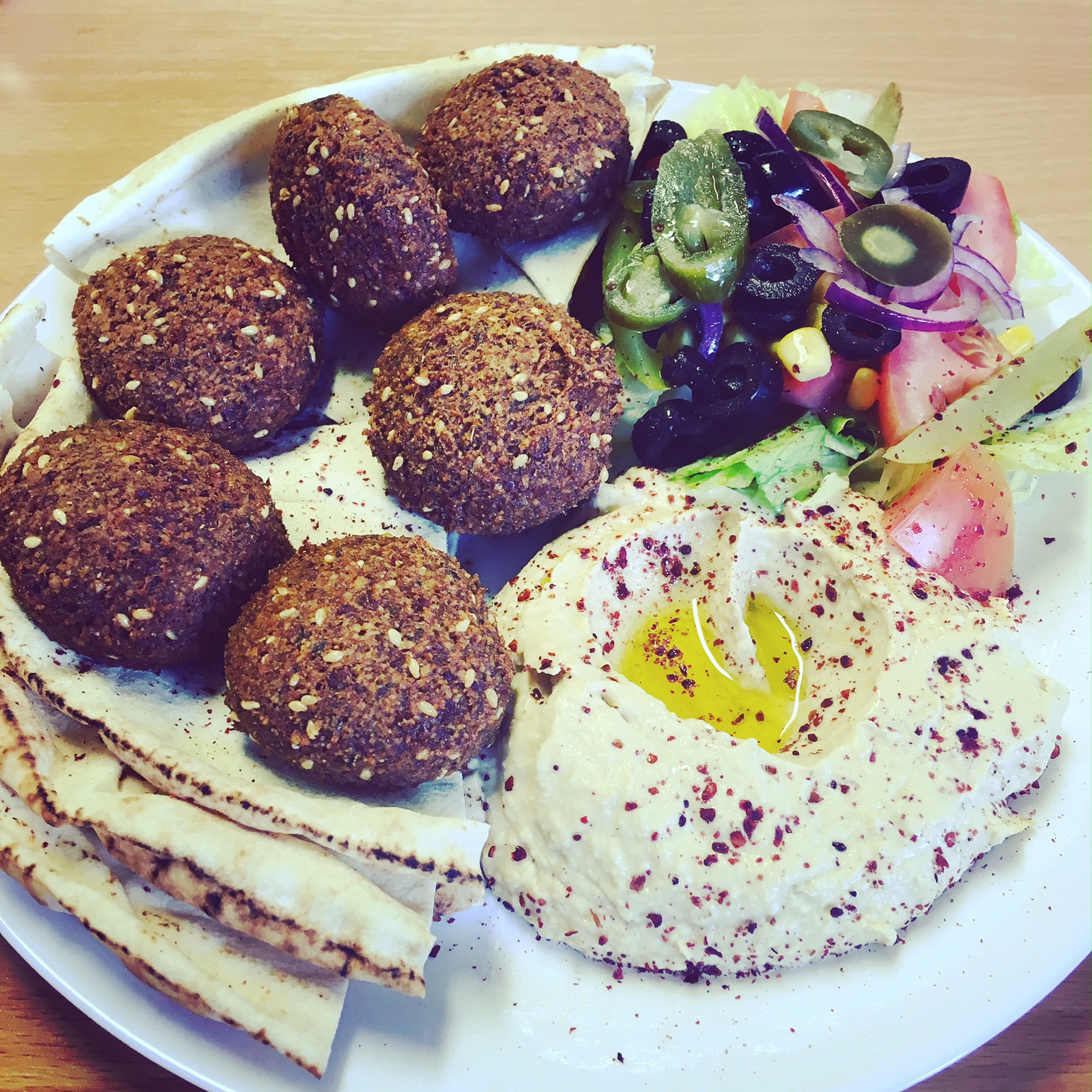 Next up on the list is this middle-eastern style dish from Ali's Cuisine.
Whilst you wait for Fresh Falafel to cook, you choose from the many salads on offer! We opted for tomatoes, sweetcorn, lettuce, onions, olives and a little spice from the jalapenos.
You can have the Falafel with out without a bed of flatbread – we couldn't resist though! Ali teamed the dish with hummus, sprinkled with chilli flakes. Hummus is well known for it's high fiber, protein and antioxidant levels! We accepted the offer of sprinkled oil, but you can always ask for it without!
Ali's Cuisine, Unit 17. £3.50 
If you're looking for a filling but healthy lunch then a Jacket Potato at Tim's Kitchen must just be the answer. They certainly don't scrimp on portion size!
There are plenty of choices for fillings: we would recommend the Tuna or Baked Beans to keep calories light. We couldn't help our self but have a little grated cheese with ours.
Accompanied with a side salad, we also added a glass of freshly squeezed orange juice for a little vitamin c kick!
Tim's Kitchen, Unit 88-90. From £3.90.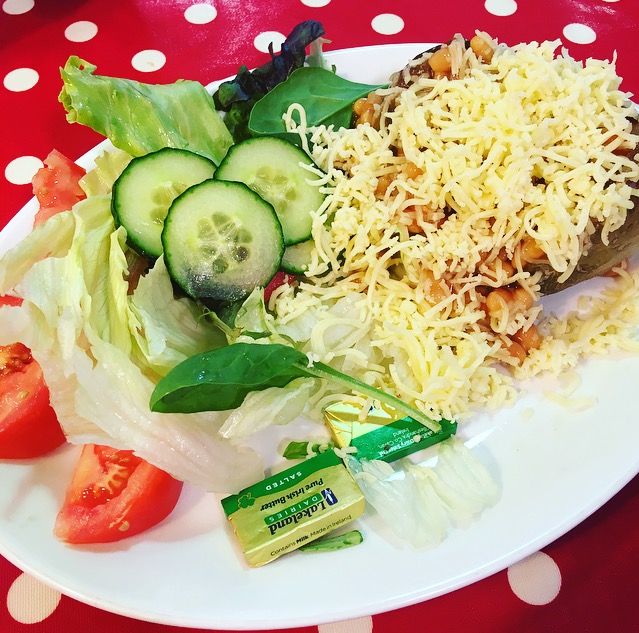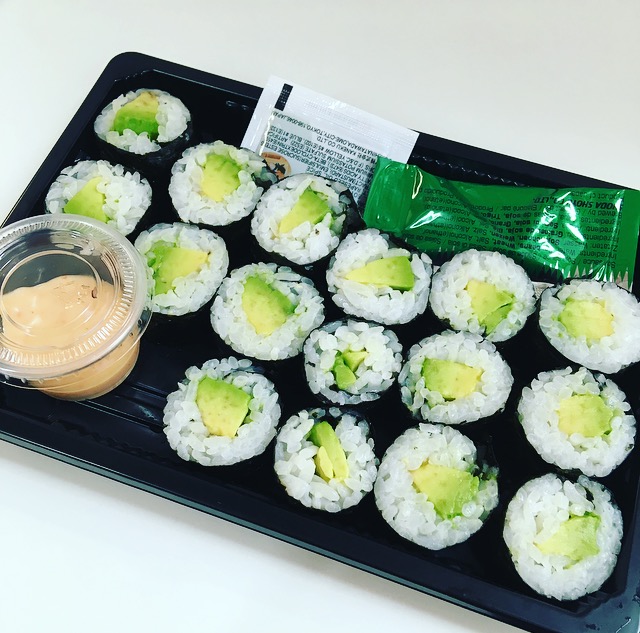 Sushi is known for it's low calorie, low fat qualities so we knew that You Know You Want Sushi, just had to appear in our top 5 healthy lunches once more.
With so many varieties of Raw Fish, Vegetables and Prawn Sushi Rolls, we found it hard to choose! But we kept it simple in the end, heading for the Avocado Sushi Roll!
A regular portion was just enough for a light lunch! The winning point for us was the secret sauce we were given for the sushi – delicious!
You Know You Want Sushi, Unit 113A, £3.50 Regular